We teamed up with the best boat lift manufacturer in the State, Deco boat lifts.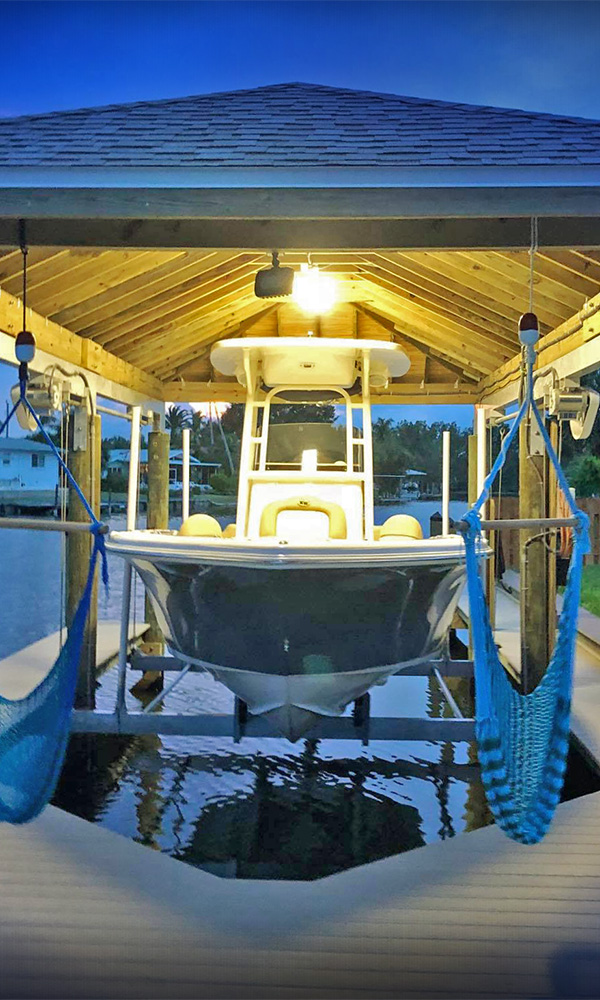 DECO Boat Lifts is one of the world's leading manufacturers of high-performance boat lift systems, offering a broad array of products made with impeccable craftsmanship from durable materials. They manufacture three standard lines of boat lifts – the entry-level Maxi, signature DECO and top-of-the-line Concept CRS – which allow us to offer products to suit the budget and specific needs of virtually any boater. Their product lines include lifts in elevator, beamless, traditional four- eight piling beam, and box-beam configurations, so you can count on finding an option that's well suited to your dock space and your watercraft. 
Whether you're lifting a 1,500 lb. Jet Ski or a 300,000 lb. Mega-Yacht, Neptune manufactures an aluminum lift that's right for your needs. At Neptune Boat Lifts their principle goals are to design, manufacture and implement the highest quality and most reliable boat lift in the industry. We will maintain a fair, competitive price while never sacrificing exemplary customer service.
Our extensive knowledge and history of boating allows us to not only design but build you the lift your vessel deserves!