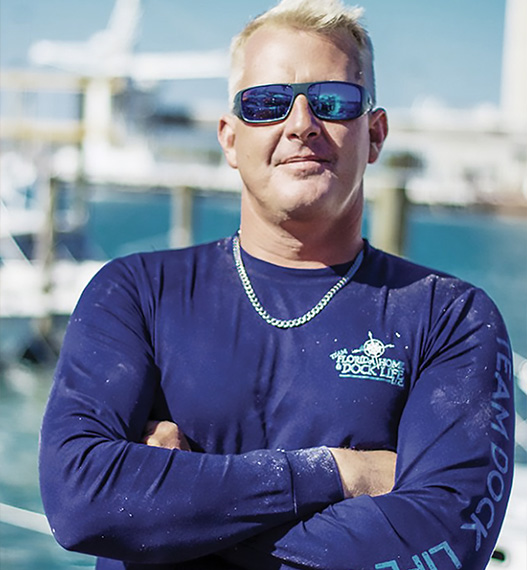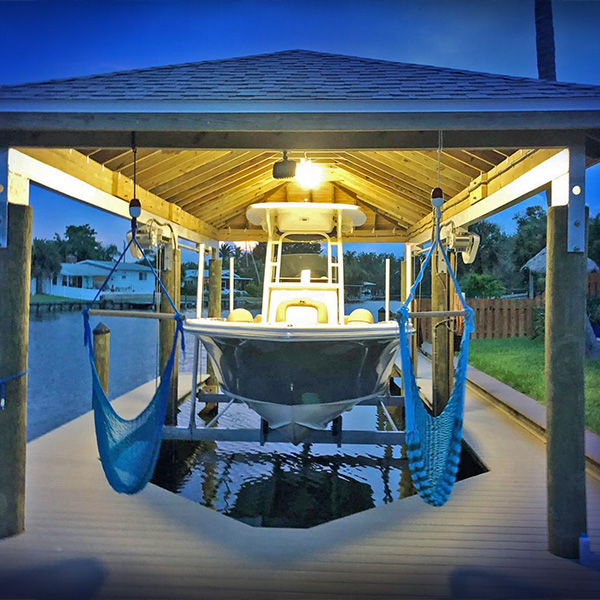 We're Professionals
Florida Home & Dock Life was established in August of 2014. As we move forward in the years to come, our plans and goals for the future are to have the staffing and equipment to cover a higher commercial division like resorts and hotels. Our hopes are that we're known and sought after not only for our professionalism and integrity but because we strive on maintaining our motto, "Bringing Quality to the Water's Edge."
20+ years of experience deliver best results
Davin and his guys did a great job!!! You can see from the pics the demo was a big job but they had it done in one day!! Piles, roof, dock and all. Believe it or not very little damage to my grass!! Guy running excavator was awesome. Installed a very nice 4 pile lift for me that works great. His electrical team also did a super job that included dock light and GFI outlet for trickle charger and cleaning. He is busy so you may have to wait a little bit but well worth it!!
Signed contract with Florida Home and Dock Life to rebuild my dock damaged by the hurricane. The crew showed up and started the demo. I was at first apprehensive as I thought it was going to be just a repair. Needless to say the old dock was demolished. What they built in its place was absolutely beautiful! Thank you Davin
I would give him 100 stars if I could. Very honest, professional & reliable. Jim K will tell you what you truly need and will truly help you out. They aren't just trying to take your money. Highly recommend!!
I love their hard work experience and dedication/safety and much more. In my experience w/Florida Home and Dock Life LLC, "All customers are satisfied with everything from pricing to the dedication and the quality of Florida Home and Dock Life LLC.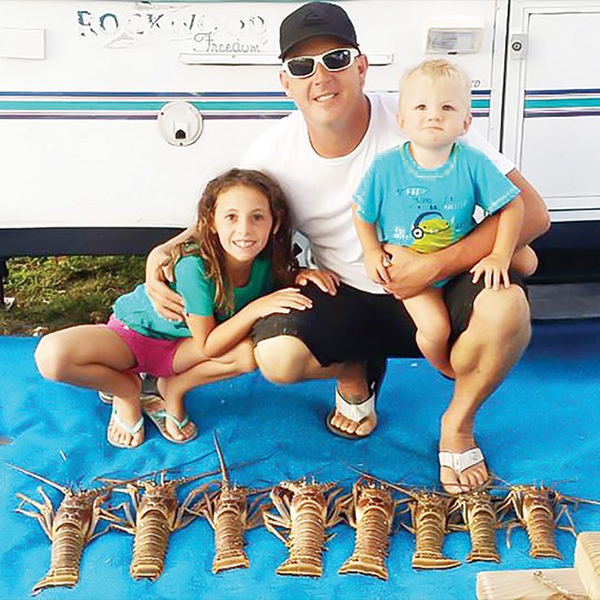 Created with the spirit of salty pirates, the magic and beauty of mystical mermaids, securely anchored with the dependability of the trusted Compass Rose, you'll see right into the heart and inspiration that built the logo for Florida Home & Dock Life!
His daughters love for mermaids created the adventure and dreamy addition that seems to reach out, grab you, daring you to dive in, to dream… The Pirate font speaks for itself and is "ARG"-uably a great reflection of adventure and love of water and the sea. The Compass Rose is the perfect summary to everything the company stands for, anchored in direction and leadership.
"Live, Love, Surf" has always been the daily motto of Florida Home & Dock Life Owner, Davin T. Erickson. Davin is a loving husband to his beautiful wife and business partner, Jessica, and proud father of two beautiful children. The local Brevard native, carpenter, and long time surfer found his love of the water at a very young age. He grew up in the Marine industry watching his dad, licensed as a 200 ton Master Captain, delivering Yachts for a living. At the age of eighteen he answered an ad for a part time job building docks. He was hooked after he found himself working in the water every day. "It is where I feel at home the most." he stated as he begins his story.
After Hurricane Matthew, The united heart to get our local Charter Boat Captains back on the water working to feed their families was personal. That message came through his heart loud and clear in our first conversation. During an interview with his crew, they shared, that while working around Davin you will hear phrases like "Surgical Precision" and "Strive not to be a success but rather a value". "Surgical precision" describing the quality of excellence and care he expects. "Strive not to be a success but rather a value" mirrors his values for humanity and how we should portray ourselves through work and character. Not only does he live his life this way but leads his crew and business with the same integrity and heart.